New Dry WIne Selections available!    
2018 rose garden (pinot nior rosÉ)
2021 tuscan nights (sangiovese)
2021 merlot
2021 chardonnay
C

abernet Sauvignon
Dry Red
(SOLD OUT)
Rich and Complex but easily approachable. It's dark cherry and toasted oak aromas tantalize the taste buds. Aged 2.5 years on new French Oak. This wine is sure to please the most discriminating palate.
2

018 Merlot
Dry Red
25.95 | 280.26 Case (sold out)
The grapes for our Merlot wine were carefully selected from a family in Lodi, California which is known to be one of the best growing regions in California. This Merlot is a rich garnet color, with flavors of black cherries, plums and figs, with a soft smooth finish.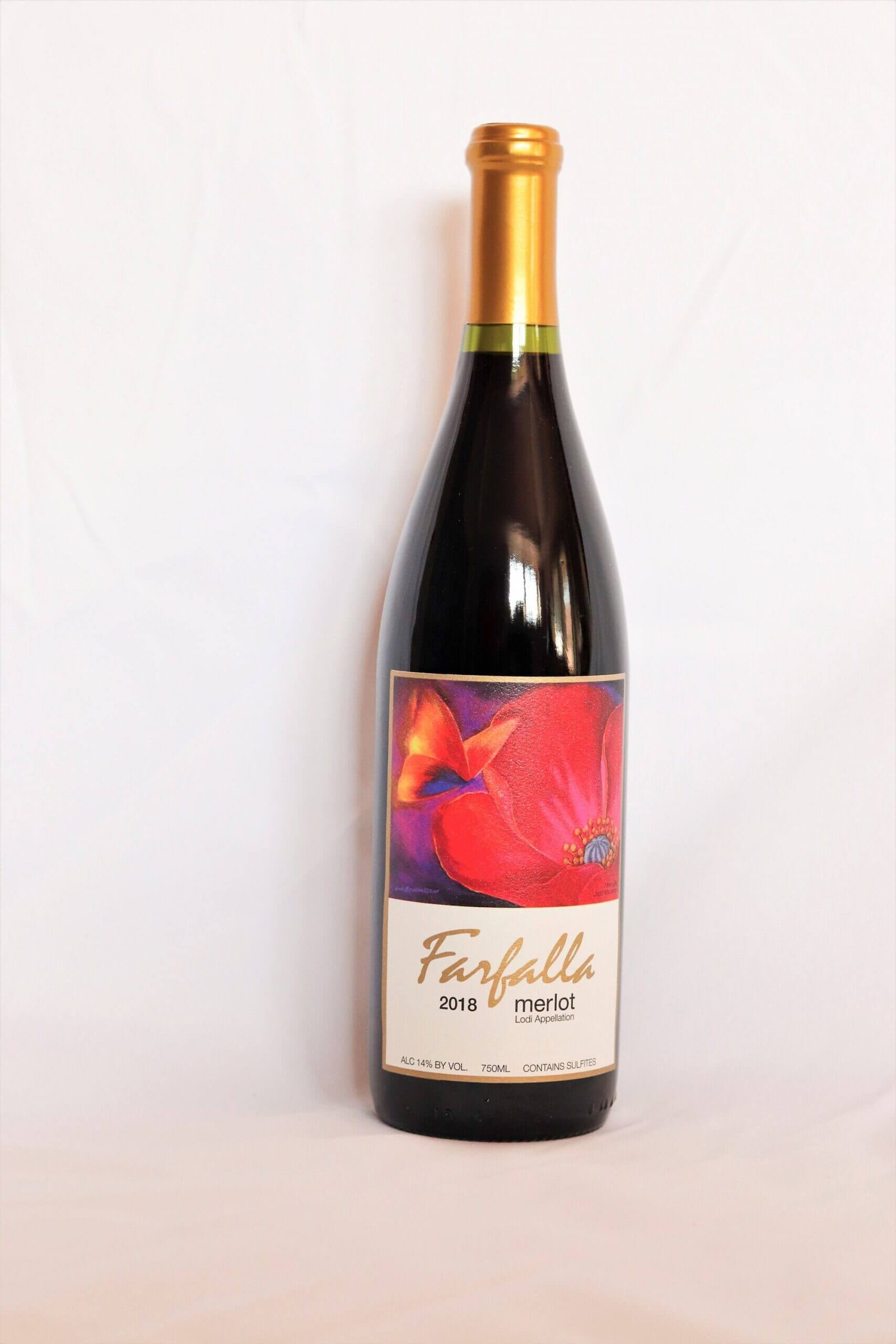 2

019 Chardonnay
Dry White
25.95 | 280.26 Case
This Chardonnay is a luxurious wine, in all senses of the term. The color is rich and golden. The nose is complex, showing Meyer lemon, minerals and a hint of hazelnut. On the palate, it is immediately succulent, with hints of orange blossom and spice, followed by citrus zest finishing with a dreamy velvety texture. A seductively delicious Farfalla original.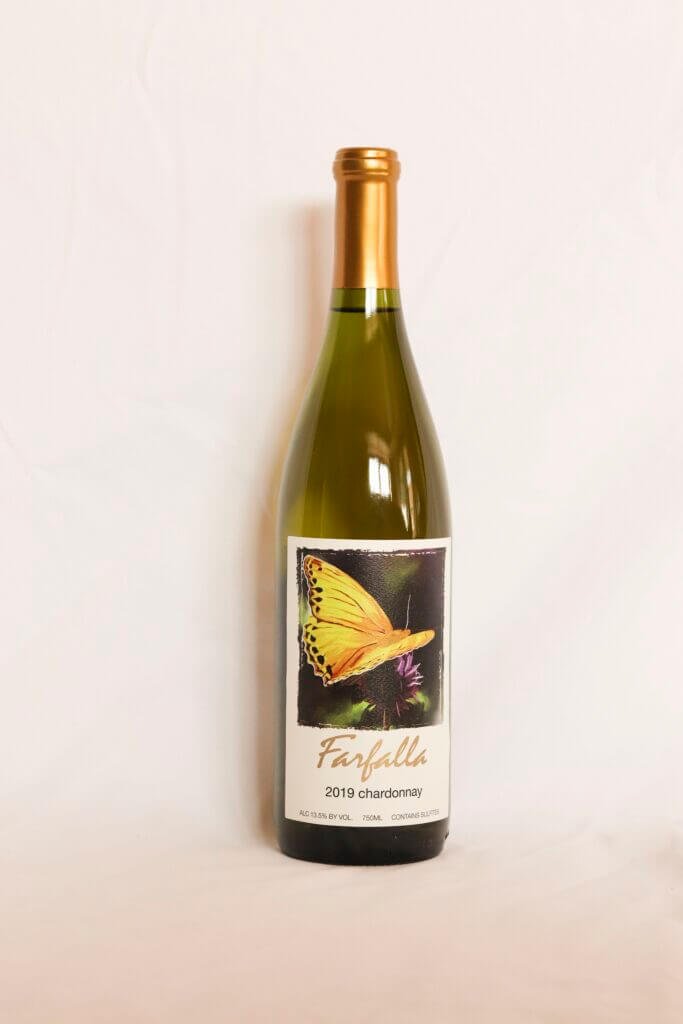 P

each Chardonnay
Semi Sweet
16.25 | 175.50 Case
The luscious scent of ripe peaches explodes from this exceptionally crisp, flavorful wine. Pale straw in color, it blends the varietal notes of Chardonnay with the natural sweetness of juicy peaches.
S

trawberry Riesling
Semi Sweet
16.25 | 175.50 Case
This light refreshing wine offers the delightfully sweet aroma of fresh-picked field strawberries, blended with a rich melange of honey, tropical fruit and Riesling floral flavors. Best served chilled for added invigorating freshness.
S

carlet Cranberry
Semi Sweet
16.25 | 175.50 Case        
The crisp taste of fresh cranberries is harmoniously blended with the fruity, velvety richness of this sweet, scarlet red wine. It's robust, yet elegant, sweet berry flavors make it the perfect companion any time of the year.
B

lack Cherry Red
Semi Sweet
16.25 | 175.50 Case
A Rich ruby red wine that presents succulent flavors of fresh, ripe black cherries of berry fruit balanced by a subtle touch of tannin with a light and fruity soft texture. This is a great addition to any special gathering.
S

unset Serenade
Seasonal Selection
16.25 | 175.50 Case
                  Now Available!!
This deliciously refreshing red wine is fresh, sweet, juicy, flavorful and balanced by a hint of Orange.
Serve chilled or over ice for the best experience. Bring out your creative side by adding an orange slice and mint for an amazing twist on this already amazing wine. This could easily become your favorite summertime selection.OTHERWISE KNOWN AS SANGRIA.